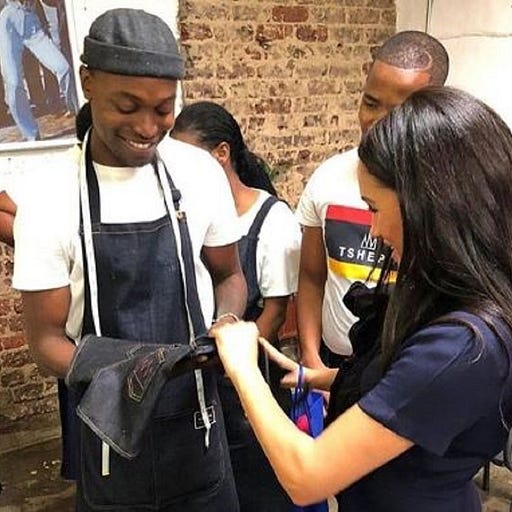 Aug 4, 2021 • 19M
Audio version: If it's ok for Meghan Markle, it's ok for me
The inspiring story of Tshepo the Jean Maker
Interviews with the experts, entertainers and academics in the weird, wonderful and creative world of behavioural science.
Dear friends,
I originally published my story about Tshepo the Jean Maker in June. It had one of the best responses of all my pieces so far. And no wonder, because Tshepo is inspiring and he speaks from the heart.
If you haven't already, you can subscribe to my upcoming interviews here with its growing archive of amazing people and thought provoking conversations.
In this recording, I talk about:
The unexpected visit from the Duke and Duchess of Cambridge in 2019

Growing up in downtrodden Tsakane under the influence of his aunt and grandparents

Becoming Tshepo the Jean Maker

The celebrity following

Hope for the future
I always encourage my readers and listeners to share these stories. In this case, I really urge you to take a moment to share and tweet - the more we do this, the sooner Tshepo's beautiful Presidential Slim Fit jeans will make it to the UK!
Enjoy, and till next time!

Daniel